Individuals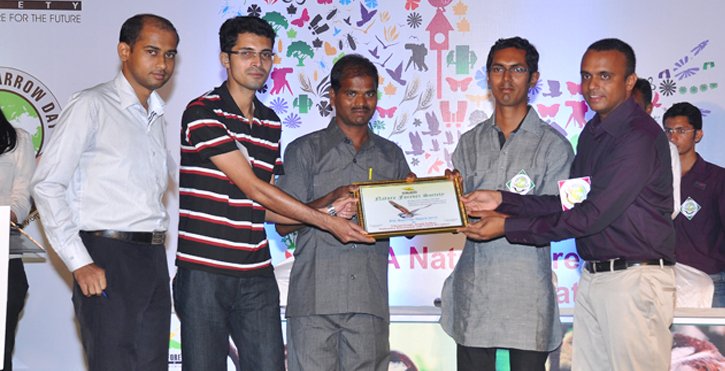 Individuals - VikramYende, Kapil Jadhav, Mahendra Khawnekar and Vishal Revankar
Residents - Kalwa, Thane (Maharashtra)
Conservation holds good in the country only if it is Tiger-centric or has something to do with the forests. A group of people whose jobs are not even remotely concerned to botany or plant conservation are working to protect one of nature's most important plant species Ficus.
Ficus is known as the keystone species because of the number of species that directly and indirectly depend on then.
The Green Umbrella team, as they call themselves, is led by Yende, who was individually rescuing plants until he was joined by Kapil Jadhav (29), employed in a telecom company, Mahendra Khawnekar and Vishal Rewankar (26), an airline booking executive. All the four are residents of Kalwa in Thane.
The team is involved in rescuing Ficus plants which grow in various places like buildings and other structures.
The group contributes money spent on transportation of the plants to the nursery where they nurture it.
Help comes in from the municipal corporation's garden department which occasionally provides them with soil and manure for the saplings.
At a time when our urban habitats are infested with exotic plant species, the work of this group is ray of hope.